More caves discovered in Quang Binh
(Hanoitourist) – A total of 57 new caves with a combined length of over 20km have been discovered in Quang Binh central province this year by a team of explorers from the British Cave Research Association (BCRA).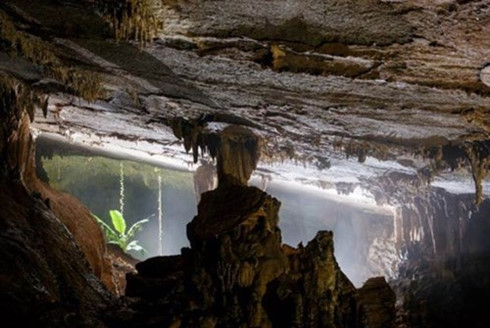 Some longest among these new caves are Hoa Huong Cave (2,876m), Tien 2 Cave (2,519m), Bom Cave (1,500m), Dinh 1 Cave (1,430m) and Ruc Ma Rinh 2 Cave (1,360m), the team leader, Howard Limbert, revealed at a press conference in the province on June 22.
According to Howard Limbert, the exploration team has found evidence that the caves were formed under water and that tectonic movement might redirect the water flow in the area millions of years ago. The water initially flowed in a westerly direction from Viet Nam to Laos but then shifted in the opposite direction until today. In addition to that, a number of rare and strange creatures have been discovered, including fish and crustaceans with transparent body, Limbert said. The explorer also noted that several caves are suitable for adventure tours, for example, Hoa Huong, Bang, Cay Sanh, Ma Rinh and Tu Lu. But it is vital to balance between exploring the caves and preserving their beauty, he added. It was the 17th exploration trip of the BCRA team in Phong Nha-Ke Bang area, Quang Binh since 1990. The team has to date surveyed 311 caves of all sizes here with more than 200 km in length. Some caves have since become well known, including Phong Nha Cave, Thien Duong (Paradise) Cave and Son Doong Cave.
Source: Vietnamtourism