Deputy Prime Minister Vu Duc Dam visits Hanoitourist booth at VITM 2019
Hanoitourist – On the opening day of VITM 2019, Hanoitourist was honored to have Deputy Prime Minister Vu Duc Dam and Deputy Chairman of Hanoi People's Committee Ngo Van Quy visited its booth at the fair.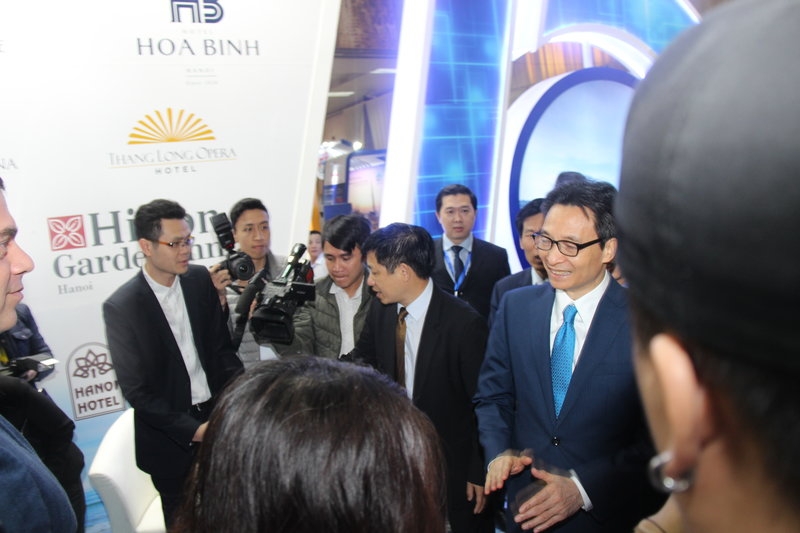 Deputy Prime Minister Vu Duc Dam and governmental offcials visiting Hanoitourist's booth
Deputy Chairman of Hanoi People's Committee Ngo Van Quy at Hanoitourist's booth
Following the success of previous years, Vietnam Tourism Association (VITA) continued organizing VITM 2019 with "Green Tourism" theme at ICE Convention Center 27/3 – 30/3.
Hanoitourist Corporation is attending the event with 10 booths, totaling to 90m2 and operating under one common roof. The associated units of the corporation attending the fair are: Hanoitourist Travel Company, Metropole, de le opera, Hoa Binh Hotel, Thang Long Espana Hotel and Thang Long Opera Hotel.
Especially, Hanoitourist Travel Company is bringing promotions for more than 100 tours and 1000 flights both inbound and outbound with flexible dates for the convenience of customers. The company also organized "Cuba Tourism Festival" specially for VITM 2019, giving tourists another interesting destination to create more exciting and meaningful journey.
To honour this year's "Green Tourism" theme, besides the annual stimulus activities, VITM 2019 has planned for numerous programs related to the green growth of the tourism industry such as effective utilization of resources, the protection of the environment and responses to climate change in tourism activities – all activities towards global sustainable development by 2030.
VITM 2019 records the highest numbers of business participation with more than 500 booths of 700 businesses and tourism management/promotion units 47 cities and provinces in Vietnam and 25 ries and territories./.
More photos of Hanoitourist's booth at VITM 2019: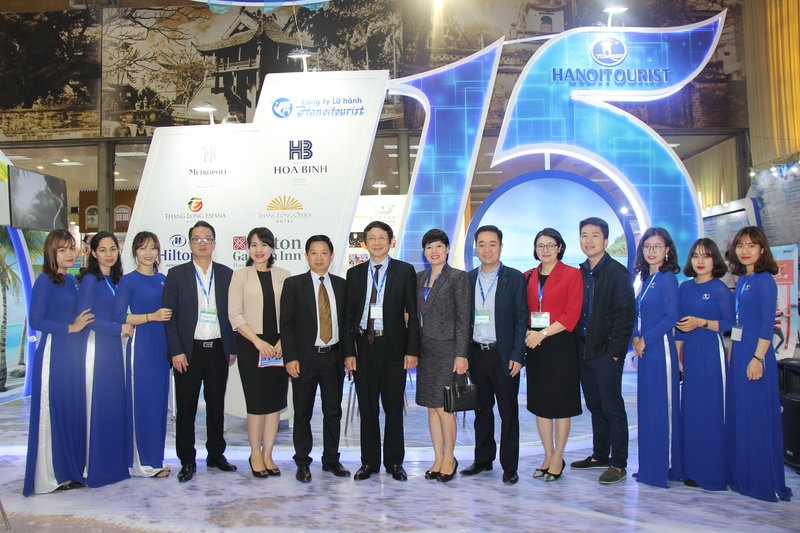 Chairman of the Boards of Members - Mr. Nguyen Minh Chung and Hanoitourist's employees at HNT's booth
Hanoitourist CEO - Mr. Pham Quang Thanh and Hanoitourist's employees at HNT's booth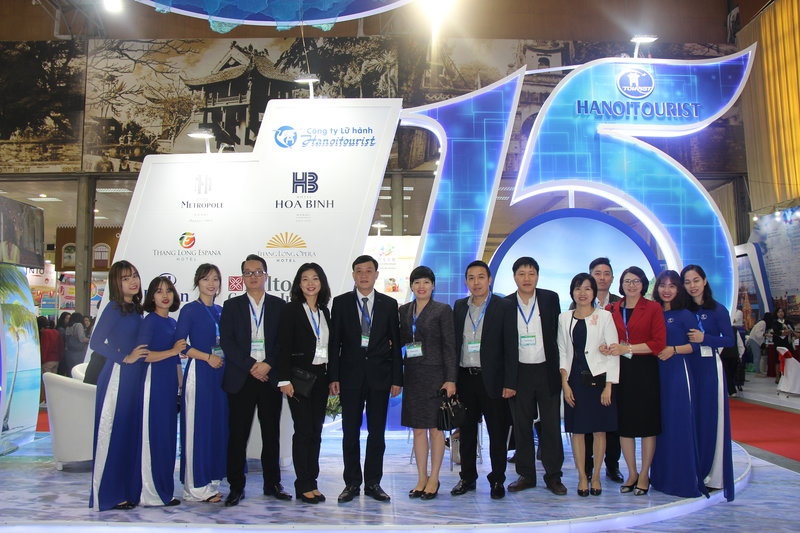 Mr. Nguyen Van Dung - Deputy CEO with Hanoitourist employees at the fair